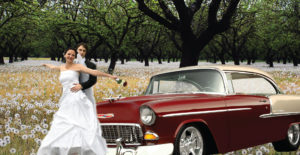 Thanks for visiting the blog section of our website. This is a place to drop by when you have a minute. A place to come for CCRentals news, updates and photos about our services, what we've been up to lately, and much more…
We're a small Calgary classic car rental business committed to providing exceptional experiences for all our customers. Whatever that special life event, we want to help make that day extraordinary.
Anything from engagement photos, weddings and anniversaries to birthdays, graduation ceremonies, high school reunions, or even just a personalized tour of the towns and cities of choice in and around Alberta. You name it, we'll get you there in style!
At CCRentals we are passionate about providing unique experiences at affordable prices for that special occasion. You won't be disappointed!
We are taking bookings for 2016. Make your reservation early. Call (403) 397-4253 with any questions or queries you may have. We'd love to hear from you.