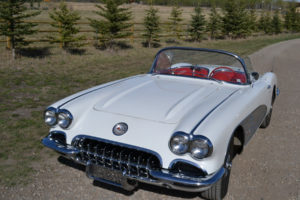 Looking for a cool way to get to the church on your wedding day? Consider renting a classic car.
You won't be disappointed. CCRentals has a number of great old classic automobiles that will
get you to the church on time!
We're taking bookings for 2016. Get in touch for pricing and reservations. Call (403) 397-4253 today.